iGreekNews HD 1.1 is coming
I have just submitted iGreekNews HD 1.1 for iPad, that improves upon reading the full article, improves responsiveness, and memory management, and contains a rewritten Frontpage module.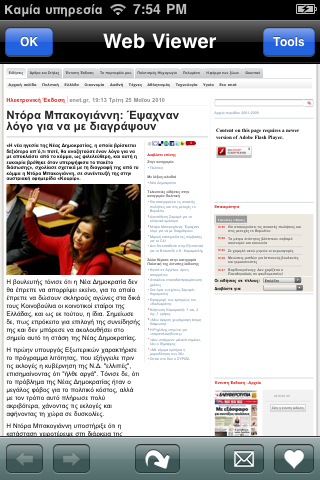 In the Headlines tab, you will now be able to save the headline you are viewing in your Photo library for later browsing. This version also lowers memory usage for approximately 14 MBytes, and improves some minor user interface elements.
I will begin implementing the changes to iGreekNews for iPhone, although it's not sure when the new update for the iPhone application will be released. The code is now obsolete, and I have to find workarounds to implement what is a very straightforward process in the iPad version. I have also written a blog post you may be interested in reading here regarding iGreekNews HD common questions.